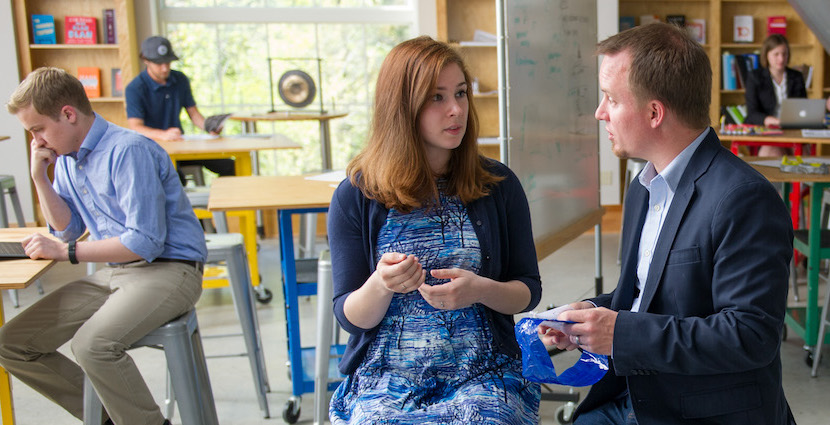 "It can be hard for people to know what a university needs most. People know what they want to support and what they care about, but they might not know what a university needs. The fund gives full discretion to the provost to use the money where it is needed most in support of faculty."
Alan Hilliker '80
Overview
The university's ability to capitalize on emerging opportunities that fuel growth and innovation depends on unrestricted private support. It allows us to be nimble and to act quickly. It provide seed funding for disciplined experimentation into new, entrepreneurial ventures and makes it possible to advance key priorities that propel the university forward.
Opportunities for Investment
Impact
During the For the Bold campaign, William & Mary made strides in growing unrestricted annual fund dollars — in addition to creating new unrestricted funds — thanks to the generous support of our donors.

Approximately $6 million has been raised every year since the start of the campaign for the Fund for William & Mary and the Scholarships Impact Fund.
Other annual giving impact funds have experienced $8 million in total growth since FY12, the beginning of the campaign.

Last year an anonymous alumna established a President's Strategic Investment Fund with a $1.5 million gift. This fund has already enabled the president to capitalize on emerging opportunities as they arise. For example, Rowe has strategically invested in a new university entrepreneurship center in One Tribe Square, a comprehensive positioning analysis to elevate William & Mary's prominence nationally and internationally, as well as a revolving "green" fund that will reduce costs and increase energy efficiencies on campus.
 Daniel H. Frezza , 

Associate Vice President for Strategic Operations & Annual Giving

 757-221-1156