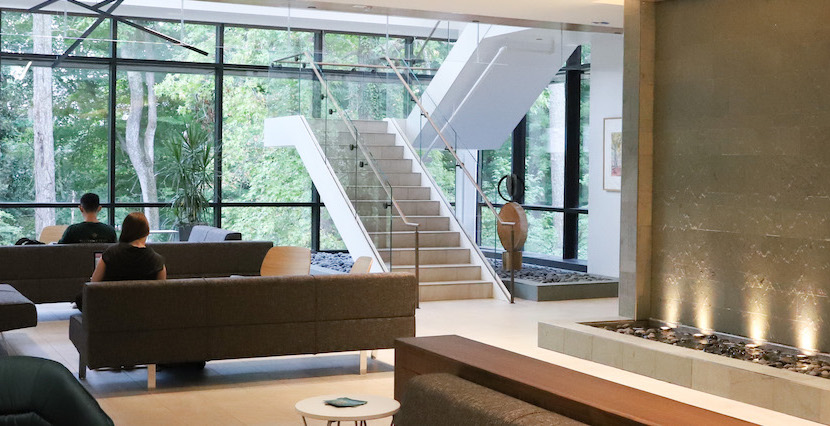 "The Boehly Center is at the cutting edge of management education – getting companies, organizations, alumni, faculty and program teams working together to say, 'What does it really take to make our students truly career ready and to connect them with world-class opportunities?'"
Larry Pulley
Dean of the Raymond A. Mason School of Business
Overview
Innovative spaces bring together great minds to explore new connections and intersections between disciplines and capitalize on synergies created through that discovery. It is critical to provide exceptional faculty and talented students with environments that are designed to facilitate efforts to collaborate, push boundaries, drive innovation and pursue educational excellence.
Opportunities for Investment
Makerspaces Resources are needed to expand the number of flexible, collaborative work spaces on campus for creating, learning, exploring and utilizing high-tech tools.
Institutes and Centers To capitalize on emerging synergies across disciplines, enhance coordination of interdisciplinary efforts and bring diverse perspectives together to collaborate, W&M aims to secure funding for new virtual and physical spaces for institutes and centers throughout campus.
Entrepreneurship Hub This university hub will be supported by the existing Alan B. Miller Entrepreneurship Center at the Raymond A. Mason School of Business and will offer students programming, co-working space, makerspaceaccess, networking opportunities, mentorship and additional support as they pursue not just business start-ups, but entrepreneurial projects and ways of thinking across disciplines. 
Impact
There are nine new facilities encompassing 238,146 square feet of new, renovated and expanded space on campus
Nearly $95 million has been raised for capital projects
 Mark L. Begly , 

Associate Vice President for Development and Chief Development Officer

 757-221-1370