Teaching and Lifelong Learning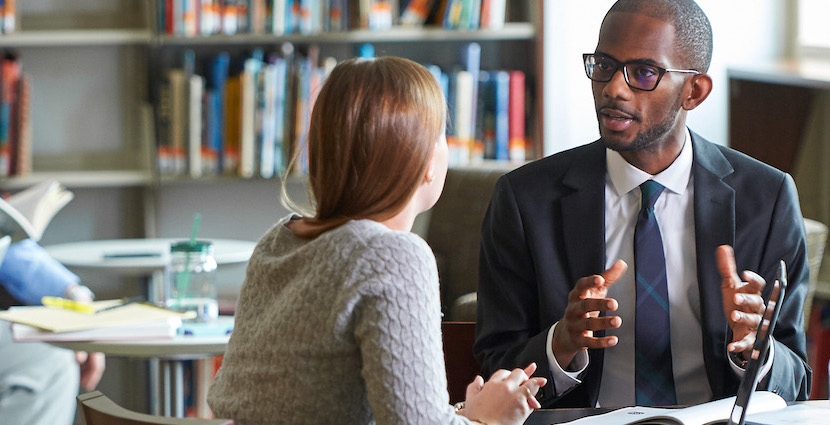 "The career I'm in now, privacy law, didn't exist when I graduated from W&M. It didn't even exist when I was in law school. For those people who are in school right now, their career may not exist. What they should do while they're in college is to explore and that is what W&M and a liberal arts education gives you the opportunity to do."
Jane Church Horvath '86
Senior director of global privacy at Apple
Overview
Creating an environment — and advancing an innovative curriculum — in which students learn to think differently, to identify trends and intersections as well as challenge what is known and explore what is new is important for every W&M student. Our students possess many of these strengths when they come here, and they build on them through interactions with their professors and each other — both on and off campus or through our online learning platforms. As technological changes impact business and industry, it will be increasingly important that W&M finds new ways to serve the needs of its students and alumni over the course of their lifetimes.
Opportunities for Investment
Studio for Teaching and Learning Innovation President Rowe has identified this studio as one of her top funding priorities. It will be designed to engage all corners of campus in a sustained dialogue on multi-disciplinary teaching and research, to stimulate innovation through faculty-student collaboration and to serve our continually evolving student population.
New Online Ventures The successful foray into online education at the business school provides a good model for adaptation in other disciplines.
Distinguished Speakers and Fellows Diversity fuels innovation. Bringing a broad range of perspectives together to solve challenging problems and to encourage civil discourse around difficult topics and contrasting viewpoints is key to building an inclusive community that has an authentic appreciation for differences.
Pride Points
Our faculty are more than just educators; they are mentors over a lifetime. This is possible, in large part, because of the close collaborations and interactions they had as students with their professors. It's not surprising then that cultivating deep personal connections is a hallmark of William & Mary.

William & Mary has the lowest student-to-faculty ratio (13-to-1) of any top-ranked public universities in the nation.

At the Raymond A. Mason School of Business, the low faculty to student ratio allows for enhanced interaction with prominent professors while ensuring robust professional networking opportunities among each cohort online.

The student retention rate for the online MBA program cohorts is in the mid-80s to high-90s — well above the national average — and why 96 percent of students would recommend the program to a colleague or friend.
Impact
Nearly $53 million has been raised toward our $100 million Teaching Excellence goal.
$10 million gift that provided seed money to launch the business school's Center for Online Learning — this is one example of how W&M is exploring innovative approaches to teaching while honoring its commitment to close student-faculty interaction
 Mark L. Begly, 

Associate Vice President for Development and Chief Development Officer

 757-221-1370