Diversity, Equity & Inclusion Initiatives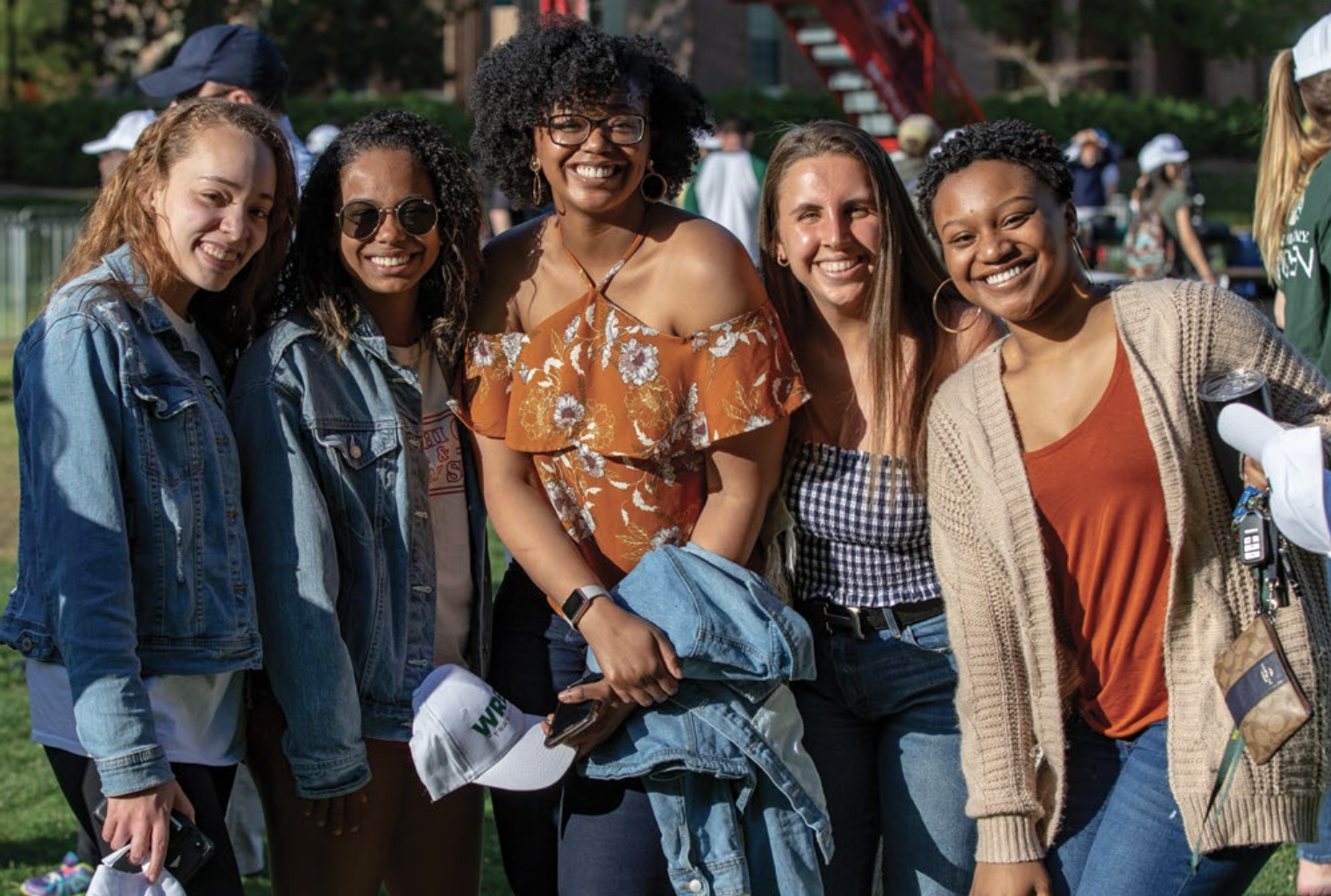 One of William & Mary's core values is belonging. As we strive to create a welcoming and caring community that supports diverse perspectives, we are embracing initiatives and programs that build unity, raise awareness, offer vital resources and set us on a path toward a more just future.
Promoting Inclusive Excellence
The university and our community as a whole have answered the call to move beyond words and take action to accelerate positive change at William & Mary. Current initiatives include:
Diversity, Equity & Inclusion Matter
We work collectively to ensure that William & Mary is a place where all faculty, students, staff and alumni feel supported and their different perspectives are affirmed. Through diversity, equity & inclusion initiatives, we can
Enhance the student experience — Diversity fuels innovation and brings a broad range of perspectives together to solve challenging problems and promote resiliency for all
Foster compassion & positive connections — By providing an environment that embraces and respects  individual strengths and teaches empathy and collaboration, all can flourish
Deepen understanding & communication — Encouraging civil discourse around difficult topics and  contrasting viewpoints is key to educating students who have an authentic appreciation for differences
Strengthen W&M's academic excellence — As a leading university, we are called to educate the next generation of change agents. W&M's complex history and academic excellence position it well to lead Virginia and the nation in addressing social injustices
Your Support Makes a Difference
Your gift will provide critical, immediate support for key diversity, equity & inclusion initiatives and programs. Current funding priorities across the university fall into four categories:
Student Diversity & Support: to enhance the success of students both in and out of the classroom and to create a climate on campus that is inclusive and welcoming to all students. Center for Student Diversity (1946)
Lemon Project: to contribute to and encourage scholarship on the more than 300-year relationship between African Americans and W&M. Lemon Project Fund (3527)
Faculty/Research Support (including lecture series): to fund training, outreach, programs and research that work toward a more inclusive university community. Diversity & Inclusion Fund (3980)
Affinity Inclusion & Engagement: to provide support and education about a wide array of topics between individuals of diverse backgrounds and identities to build understanding, civility and respect across differences.
Giving Opportunities
* - Indicates an endowed fund.
To build upon existing efforts, the university aspires to create the following:
An endowed lecture series.
An innovation fund.
Faculty fellowships
Staff diversity initiatives
To learn more or support these efforts, please contact:
 Suzie Armstrong '93, 

Assistant Vice President for Development for Campus Initiatives

 757-221-7647