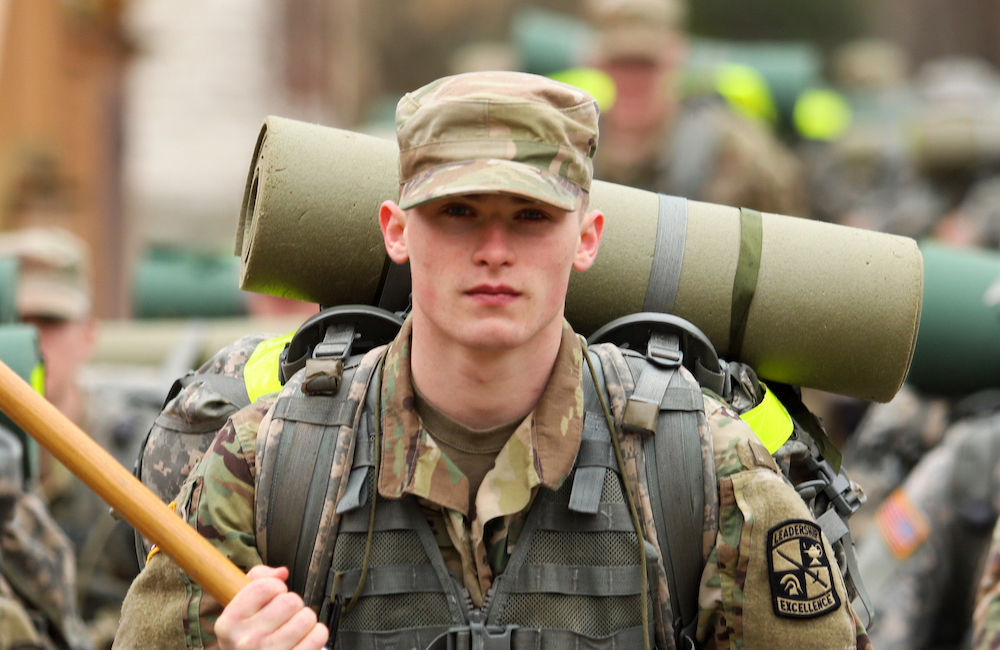 "As Americans, I believe that we have no greater responsibility than to take care of those who serve and protect us, as well as their families. William & Mary, as it always has, is stepping up to provide services where they are needed most."
Robert M. Gates ′65, L.H.D. ′98, William & Mary Chancellor
Throughout William & Mary's long and storied history, members of the Tribe have served the nation — and the university — with distinction. The first American chancellor was General George Washington and the current chancellor is former Secretary of Defense Robert Gates ′65, L.H.D. ′98. William & Mary's one-of-a-kind tradition of serving the country is reflected not only in the names that made history but also in the student veterans who come to campus to study today.
A $10 million gift from an anonymous alumna during the For the Bold campaign allowed William & Mary to recruit Bob Merkl, special assistant to the president for military and veterans affairs and launch W&M VET, a new program to leverage resources and expertise across the university to support and empower military veterans in their successful transition into high-level civilian management positions. This gift is also helping to sustain the Office of Student Veteran Engagement, where student veterans have a one-stop resource for services across campus. These initiatives join the Lewis B. Puller Jr. Veterans Benefits Clinic, where law students assist veterans in processing benefit claims; the military and veterans counseling program in the School of Education; as well as scholarships and grants for student veterans.
The university offers robust programs that celebrate the service of the nation's veterans and their families. These include annual events hosted by the Association of 1775, such as the annual Mess Hall Breakfast at Homecoming; the Veterans Day ceremony with the Student Veterans Association and ROTC; and the Green Zone Training, which offers faculty and staff insight into the experiences of military and veteran students on campus directly from the students themselves.
William & Mary's programs have been created to fit the unique needs of student veterans. Your support will ensure that our veterans join the ranks of our distinguished alumni, having success at William & Mary and beyond.
News
Giving Opportunities
Links
 Anna Sease , 

Director of Parent & Family Giving and Student Affairs Philanthropy

 757-221-1647
 Suzie Armstrong '93 , 

Executive Director of Development for Scholarships and Special Projects

 757-221-7647