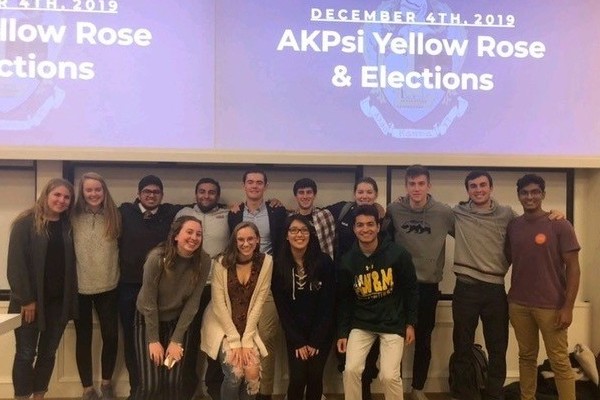 Alpha Kappa Psi Omega is the premier developer of principled business leaders. Our mission is to aid in personal and professional development of students to instill the core values of brotherhood, knowledge, integrity, service and unity.
* Any Impact Week project funds remaining after June 30, 2021 will be used for SUA programming and student philanthropy educational initiatives at W&M.
Their Project
Our Impact Week proposal is to partner with a local tutoring program, The Griffin School Partnerships, to offer professional development services tailored to high school students. These services would include resume building, resume reviews (especially for juniors and seniors), hosting speakers such as business professionals in the community and current brothers and alumni of AKPsi, and hosting mock interviews. We chose to focus on professional development because there are not many resources or opportunities available for high school students in which college students and members of the community help them succeed in this way. We hope to ease some stress and anxiety of college interviews that high school seniors will face as well.