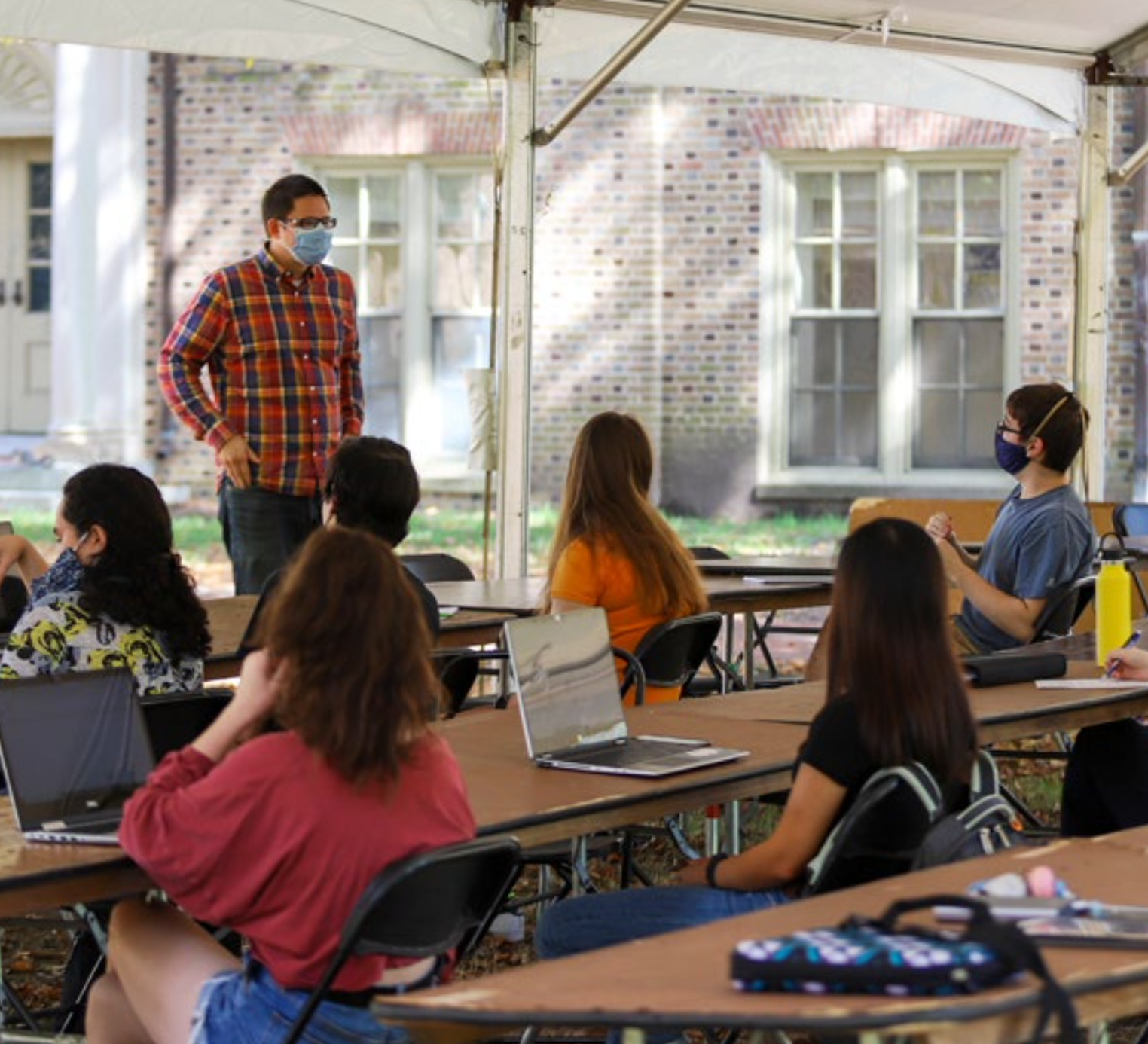 There is great power in each contribution made to the Fund for William & Mary. Gifts to the fund reach every corner of the university, providing vital resources for William & Mary to be innovative, to seize new opportunities and to provide all students an exceptional educational experience.
A Letter from the Provost
As Provost, I see each day how every gift to the Fund for William & Mary makes a difference for our students, our faculty and the William & Mary community.  Our donors' generosity is vital to the success of our university and the experience of our students.
Incredibly, the Fund for William & Mary accounts for only 1% of our overall budget, yet its significance in our ability to provide the highest level of academic excellence cannot be understated.  Often, it is the first place we look to seed new initiatives, enhance our activities and backfill shortfalls in certain areas.  This is the funding that keeps the university on the leading edge. 
By giving each year, your support transforms the lives of students who otherwise could not attend W&M or participate in all the experiences W&M has to offer.  The Fund for William & Mary helps fill in the tuition revenue gaps for student financial aid, with $1.4 million from the fund supporting scholarships last year. 
Simply stated, this is the most flexible money we have available to support our faculty, staff and students — and I can say, without hesitation, we would not be where we are today without it.  Every gift, of every size, made every year adds value, and the collective impact of your giving is enormous. 
Over the last five years, nearly 90% of annual gifts to the Fund for William & Mary were less than $500, but together, they helped support the people, research and innovative programs that elevate William & Mary and what we can achieve. 
With the recent release of Vision 2026, we now have a roadmap for the areas where we need to invest going forward to ensure that W&M is competitive and leads in emerging areas nationally and across the globe. 
Many do not realize that the state provides less than 12% of what the university needs to cover its operating expenses.  Giving to this fund is the best way to make an immediate impact — providing an essential, unrestricted source of support to meet William & Mary's most pressing needs.  
As we start a new academic year, I am excited to see what more we can do, thanks to your support.  Your gift to the Fund for William & Mary will profoundly impact our success.  Thank you for making your gift today. 
Sincerely, 
Peggy Agouris
Provost 
Providing Critical Resources
Donors often choose to support the Fund for William & Mary because it has the most direct impact on the university. Gifts support wide-ranging and multidisciplinary efforts at every level of the university. These critical funds allow W&M to:
Meet immediate financial needs – by enabling W&M to remain flexible in response to pressing needs while ensuring the university can invest strategically in emerging opportunities and prepare for shifting circumstances
Strengthen W&M's caliber of excellence – by empowering the university to provide an unmatched personalized educational experience while building and strengthening exciting new initiatives that enable W&M to remain competitive among peer institutions
Enable far-reaching impact – by leveraging transformative opportunities across campus to provide unparalleled academic experiences that touch every student on their path to becoming principled leaders who will change the world for the better
Your Support Makes a Difference
The Fund for William & Mary enables the university to respond quickly and nimbly to meet the university's highest needs and priorities. In the midst of a pandemic, this flexibility is more important than ever.
As a donor to the Fund for William & Mary, you can rest assured knowing that your contribution will be designated for the highest and best use based on the challenges and opportunities facing the university today. Every cent benefits a student in some way. Your gift – no matter the size – is important and will make a meaningful difference.