During our time here, William & Mary has become our home. This special place has encouraged us to boldly explore diverse academic pursuits, foster lifelong relationships, and evolve into the best versions of ourselves. William & Mary has entrusted us with the time-honored tradition of belonging that our university treasures. Together, we have the opportunity to uphold and strengthen our alma mater's extraordinary educational experience for future generations.
Give Back; Pay Forward
Your gift can be allocated to any university fund that you choose, so that your impact can support the areas on campus that hold the greatest significance for you. Private giving empowers our university's endeavors to attach and retain wonderful professors, advance student research opportunities, and increase scholarship support, among countless other funds that all contribute to William & Mary's transformative educational experience. By making a gift, you are investing in the students and future of William & Mary. We, the Senior Gift Committee, hope that you choose to contribute to our goal of 70% participation from the Class of 2024.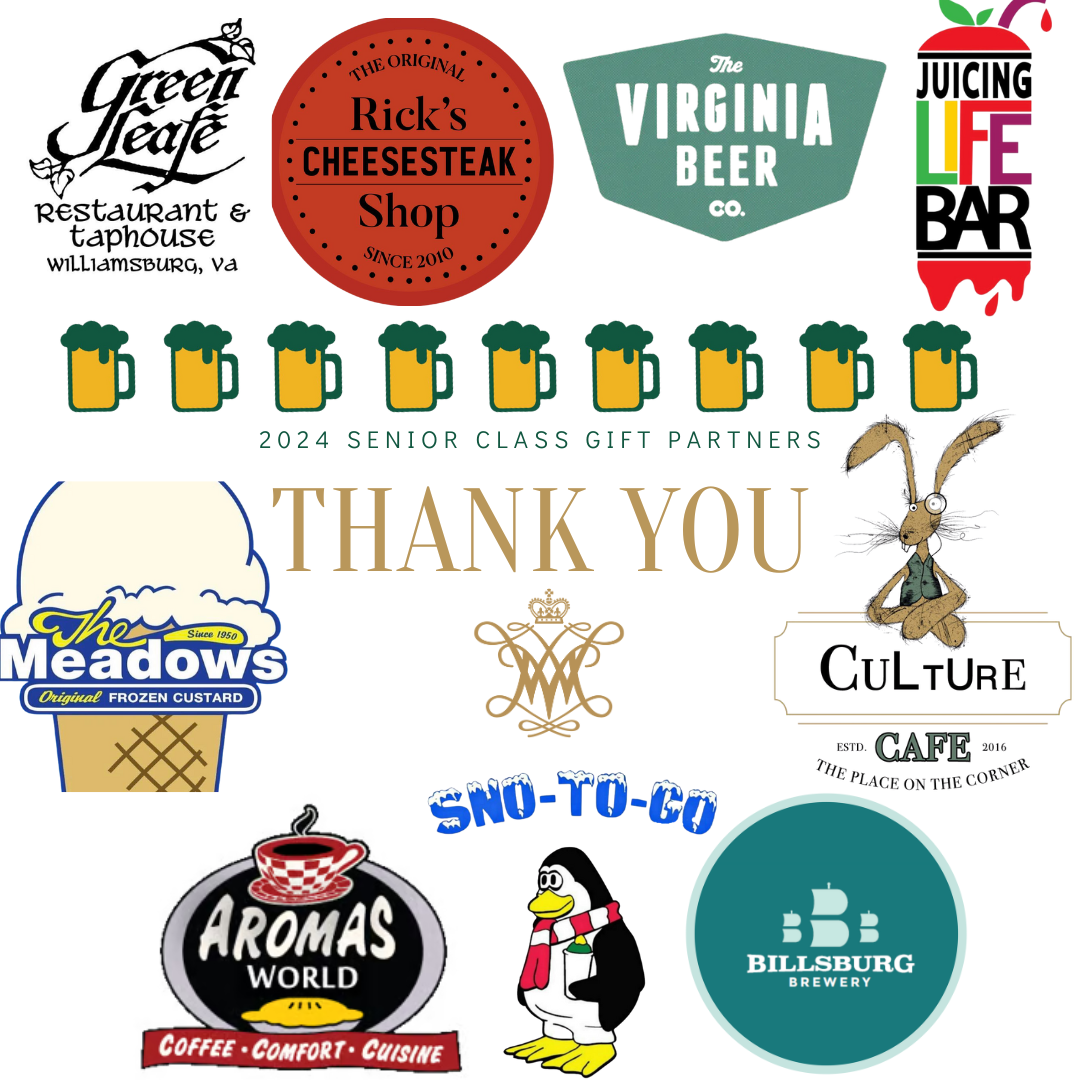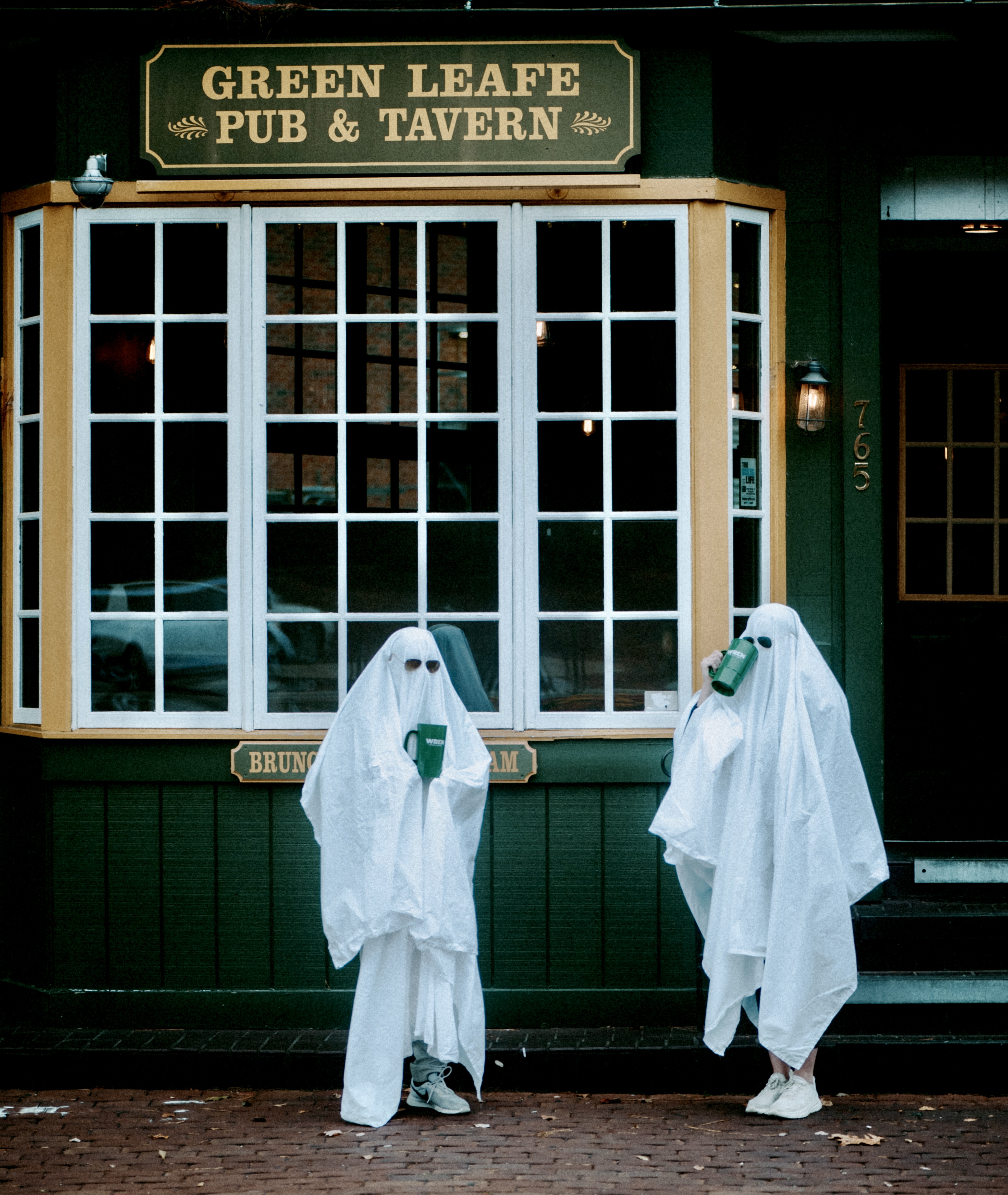 Meet our Senior Class Gift Committee Members!
All committee members are also part of Students for University Advancement.
Deirdre Ambrosi (co-chair)
Emma Brooks
Kathleen Cozzi
Henry Hearle
Caroline Hertzberg
Sammy Jarrett
Chloe Kinderman
Connor McLaren-Finelli
Ryan Metz
Mia Penkiunas
Kavi Shah
Ellie Shea
Fletcher Smyth
Abby Stern
Courtney Vasquenza (co-chair)
If you're interested in volunteering on the Senior Class Gift committee, please email Courtney Hurt at clhurt@wm.edu.
FAQ
How do I purchase a traditional Senior Class Gift mug? 
By making a gift of $20.24 or more, you will receive the traditional Senior Class Gift mug (which provides discounts around Williamsburg!) The senior mug grants seniors eight food and drink discounts at the following Williamsburg businesses: Virginia Beer Co., Billsburg Brewery, Green Leafe, Rick's Cheesesteak Shop, Culture Cafe, Aromas, Sno-to-Go, and the Meadows. More information about the dates and times that each deal is available on our Instagram page @wm_wrentraditions. 
What is the senior paver?
Every year, the graduating class aims to reach a class giving participation goal. The Class of 2024 has a goal of 70%. Our class giving percentage at the end of the academic year is engraved on our senior paver on the path on the north side of the Sunken Garden. The paver is part of the Senior Walk, during which the senior class gathers at the Wren Building right before Commencement for a final walk together across campus. The Senior Walk is a celebration of friendship, shared experience, and love for William & Mary. This walk was dedicated in 1994, the first year of William & Mary's fourth century, in honor of those graduating students whose gifts empower their alma mater to ensure the College's future will be even brighter than its past.