Thank you!
Thanks to everyone who made a gift by June 30! Our mathematical wizards are busy calculating how many alumni participated in our bold cause. Until then, do you want to make a guess? #wmForTheBold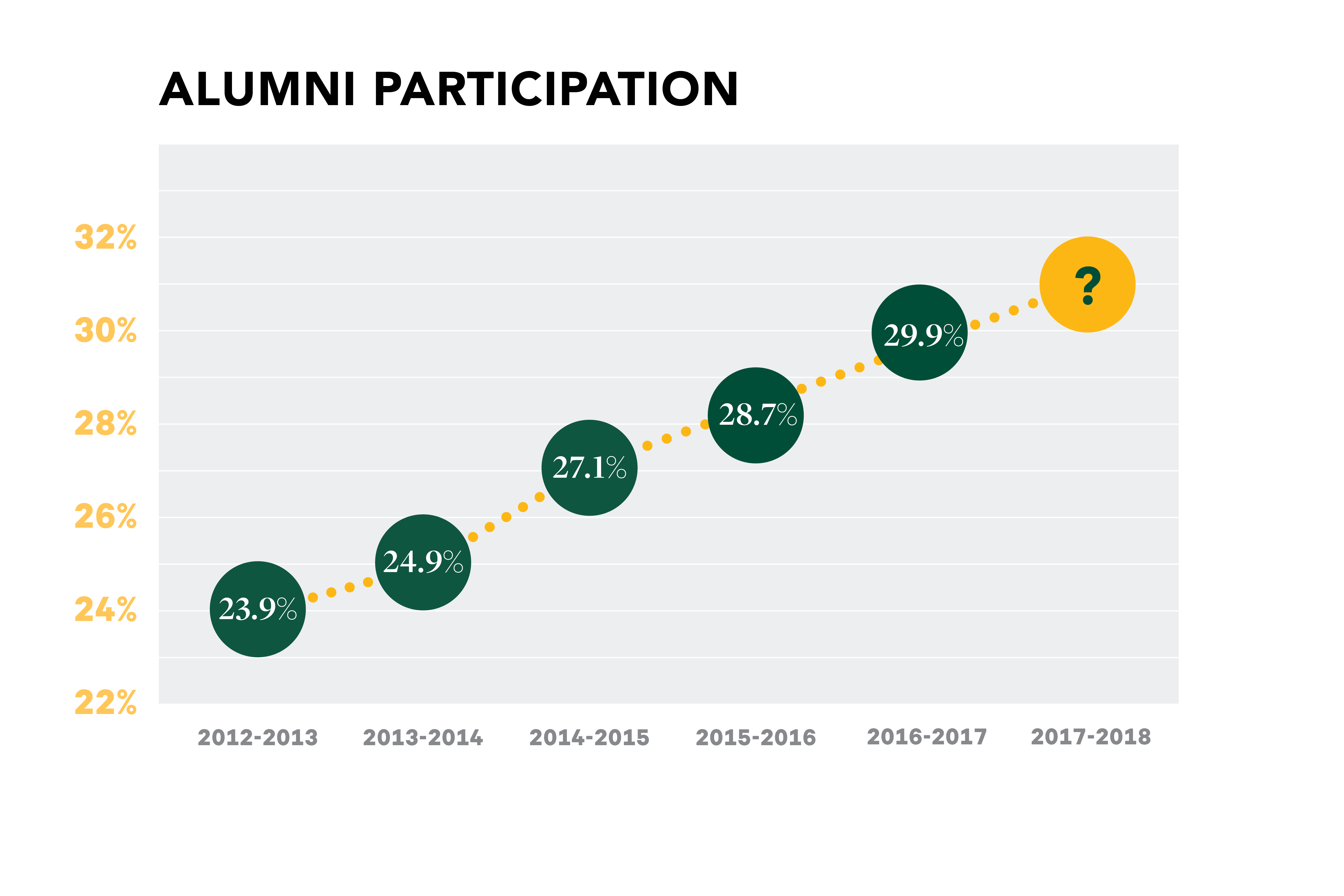 Alumni Participation: W&M's Most Audacious Goal
Alumni participation — or annual giving by alumni — is an important indicator of one's loyalty to their alma mater and is a driving factor in William & Mary's overall national ranking. The more alumni give back annually to their alma mater, the higher our school rises in the rankings, which appreciates the value of a W&M degree. What's more, private foundations look at rankings when considering whether or not to invest their resources into a university, providing needed funding for research and other student/faculty projects.