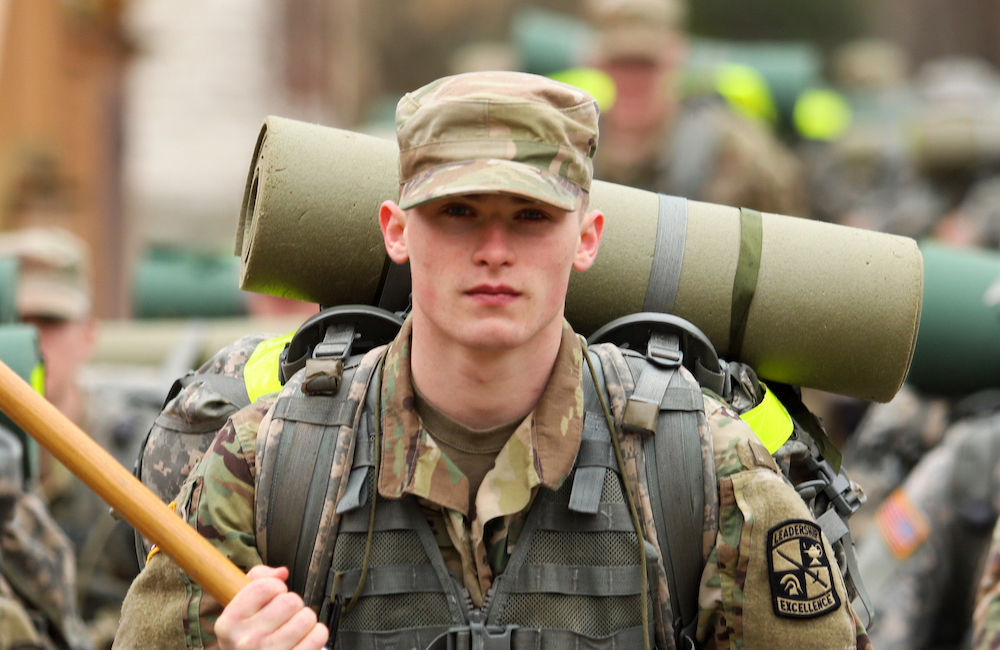 "As Americans, I believe that we have no greater responsibility than to take care of those who serve and protect us, as well as their families. William & Mary, as it always has, is stepping up to provide services where they are needed most."
Robert M. Gates ′65, L.H.D. ′98, William & Mary Chancellor
A Letter from the Co-Chairs of the Military & Veteran Affairs Working Group
Throughout William & Mary's long and storied history, members of our Tribe have served our nation — and our university — with distinction. The first American chancellor was General George Washington and our current chancellor is former Secretary of Defense Robert Gates ′65, L.H.D. ′98. Our one-of-a-kind tradition of serving our country is reflected not only in the names that made history but also in the student veterans who come here to study today.
Veterans initiatives at William & Mary support the new Office of Student Veteran Engagement, where student veterans have a one-stop resource for services across campus; the Lewis B. Puller Jr. Veterans Benefits Clinic, where law students assist veterans in processing benefit claims; the Troops to Teachers Virginia Center in the School of Education, where veterans find career support as they transition to teaching careers; as well as scholarships and grants for student veterans.
The university offers robust programs that celebrate the service of our nation's veterans and their families. These include annual events hosted by the Association of 1775, such as the annual Mess Hall Breakfast at Homecoming; the Veterans Day ceremony with our Student Veterans Association and ROTC; and our Green Zone Training, which offers faculty and staff insight into the experiences of military and veteran students on campus directly from the students themselves.
Our programs have been created to fit the unique needs of student veterans. Your support will ensure that our veterans join the ranks of our distinguished alumni, having success at William & Mary and beyond.
Charlie Foster M.Ed. '17
Director, Office of Student Veteran Engagement
Co-chair, Military & Veteran Affairs Working Group
Gail Hardinge M.Ed. '85, Ed.D. '96
Executive Director, Troops to Teachers Virginia Center
Co-chair, Military & Veteran Affairs Working Group
Giving Opportunities
Student Veteran Engagement Fund
Provides support for the most pressing needs of the Office of Student Veteran Engagement, a program that will enhance the academic, career, and personal success of student veterans at William & Mary.
Association of 1775 Veteran Students Opportunities Fund
Provides support for experiential learning initiatives and opportunities for student veterans, including but not limited to funding for attending conferences, participating in internships, etc.
Patriot's Dream Veterans Scholarship Fund
Provides scholarship support for veteran undergraduate students enrolled at the university with a preference to juniors and seniors.
Puller Veterans Benefit Clinic
Supports veterans legal rights and veterans seeking legal aid.
Troops to Teachers
Supporting the Troops to Teachers Virginia Center to help military service members who want to become teachers.
To learn more or support these efforts, please contact Anna Norville.
Links
News
 Anna Norville , 

Senior Director of Parent and Family Giving and Student Affairs Philanthropy

 757-221-1426
 Suzie Armstrong '93 , 

Senior Director of Development for Scholarships and Special Projects

 757-221-7647