What's our number one priority, now and evermore?
Scholarships are powerful; they change lives for the better. And they directly affect the caliber of William & Mary's student body, the quality of the academic experience and the prestige of the university. Every exceptional student admitted to William & Mary should have the opportunity to attend and to reach his or her full potential without financial burden. Consider making a gift to scholarships at William & Mary today to help ensure that the nation's most able students can benefit from the extraordinary and distinct education we provide.
Scholarships Impact Fund
Annual Report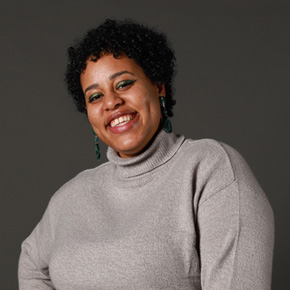 Nuhami Alemu '21 is passionate about building bridges between people of different cultures. Originally from Ethiopia, Nuhami is studying government and Africana studies and hopes for a career in international development one day.

Scholarship support allows her to explore her interests through classes, internships, winter seminars and more. As the first in her family to go to college, she hopes to one day pay it forward to open the doors of opportunity to others through the gift of education.

In fiscal year 2019, nearly 2,000 members of the Tribe contributed over $1.1 million to the Scholarships Impact Fund — adding up to 6,400 donors and $4.7 million since the start of the For the Bold campaign. Thanks to this vital fund, we were able to provide the opportunity of a William & Mary education to more than 100 recipients this year.

Read more about Nuhami's story and learn how scholarships make bold moments possible in the 2020 Scholarships Impact Fund Report.
Make a difference in the lives of students
To make a difference in the lives of students immediately, please donate to the Scholarships Impact Fund today.
For more information about creating a named scholarship, see the Scholarships Naming Opportunities or contact the Office of Scholarships & Special Projects.
Affording Opportunity: Vicki Harrington M.B.A. '21
For further information about these and other opportunities to support scholarships, please contact:
 Suzie Armstrong '93 , 

Senior Director of Development for Scholarships and Special Projects

 757-221-7647