One of William & Mary's core values is belonging. As we strive to create a welcoming and caring community that embraces diverse people and perspectives, we must also acknowledge that our aspirations for the full realization of belonging as a university tenet have not yet been achieved.
Education and awareness about our university's history are essential as we seek to reconcile our past, create greater equity and unite around a shared vision for a more just future. To help fulfill this vision, William & Mary will erect the Memorial to the Enslaved as a distinguished landmark of inclusion and a local hub for community building.
The Memorial emerged as a key priority of The Lemon Project: A Journey of Reconciliation, which was established by the Board of Visitors in 2009 in response to a call from students and faculty to create a commission to research and publicly report the university's role in slavery and to erect a memorial to the contributions of enslaved people at W&M. Planning for the memorial formally began in 2014.
Building on our decade-long effort to research and rectify William & Mary's slaveholding history, the Memorial will function as a striking focal point as we work to redefine the narrative around our collective history. By helping to catalyze dialogue and advance understanding, it will serve as:
A powerful educational tool: to extend lessons of the past to contemporary issues, including immigration, human rights and cultural and political polarization.
A dynamic center for research: to investigate and address the legacies of slavery and offer a more complete historical account of the foundational years of our nation.
A hub for community engagement: to conduct public tours and courses that allow us to teach the value and skill of civil dialogue and respect for divergent opinions.
A beautiful piece of socially engaged art: to inspire reflection on our history and facilitate the process of mutual healing around racism and slavery.
Located in the heart of campus, the hearth will offer a constant reminder of the importance of belonging to our community and inspire others to emulate the courage and resilience of those it honors. The inviting structure is envisioned as a powerful beacon of welcome – reinforcing the long-held belief that those who come here belong here.
Help Us Remember, Honor and Move Forward
Currently under design with the Richmond-based Baskervill Architects, the construction of the Memorial may begin as early as fall 2020 and be completed by summer 2021. With your generous support, we can create a vibrant space that celebrates hope, healing and reconciliation. Please give today.
Just as the enslaved labored to erect William & Mary, we will now build for them, brick by brick – using masonry emblematic of our campus – a monumental "hearth."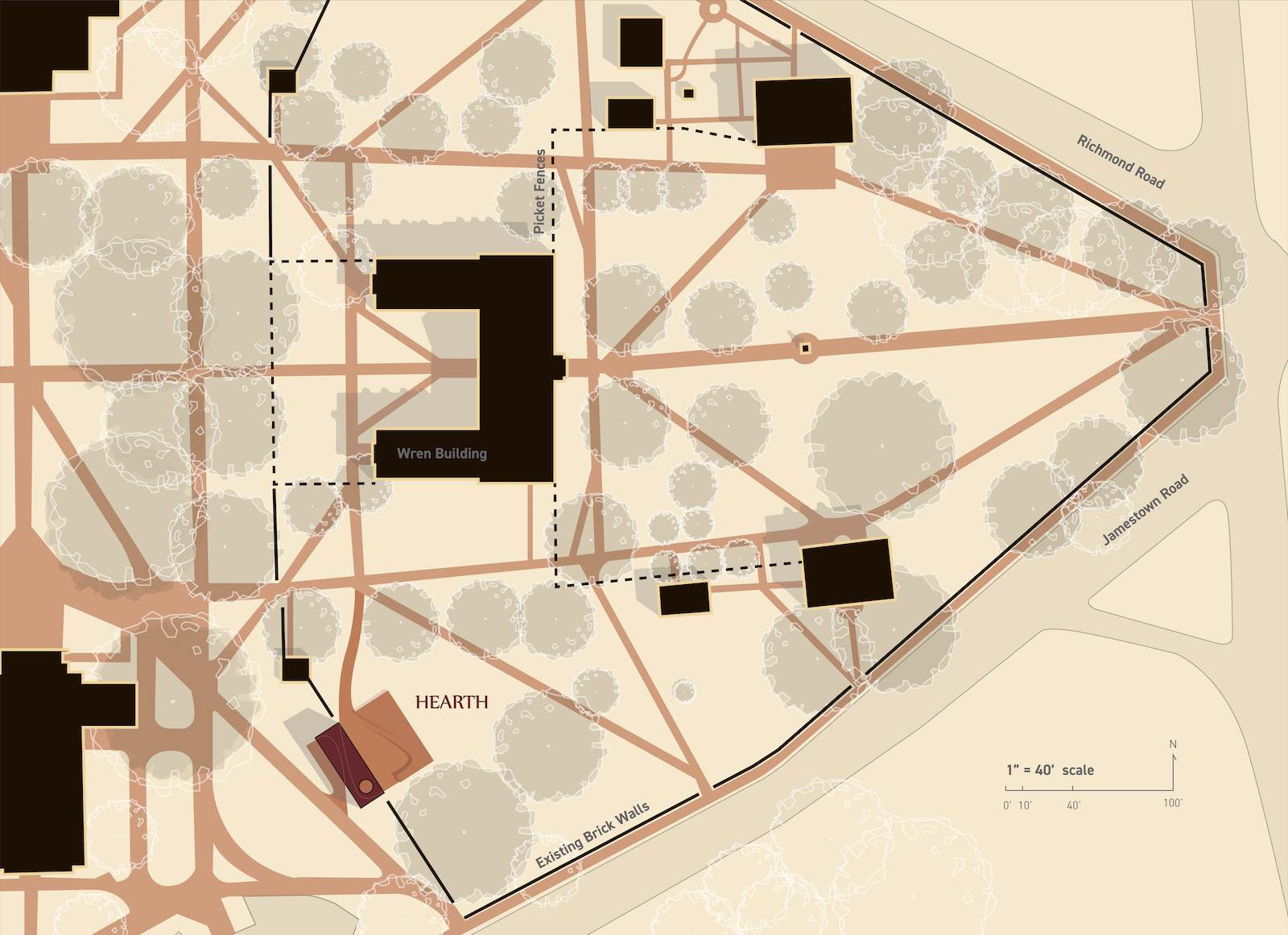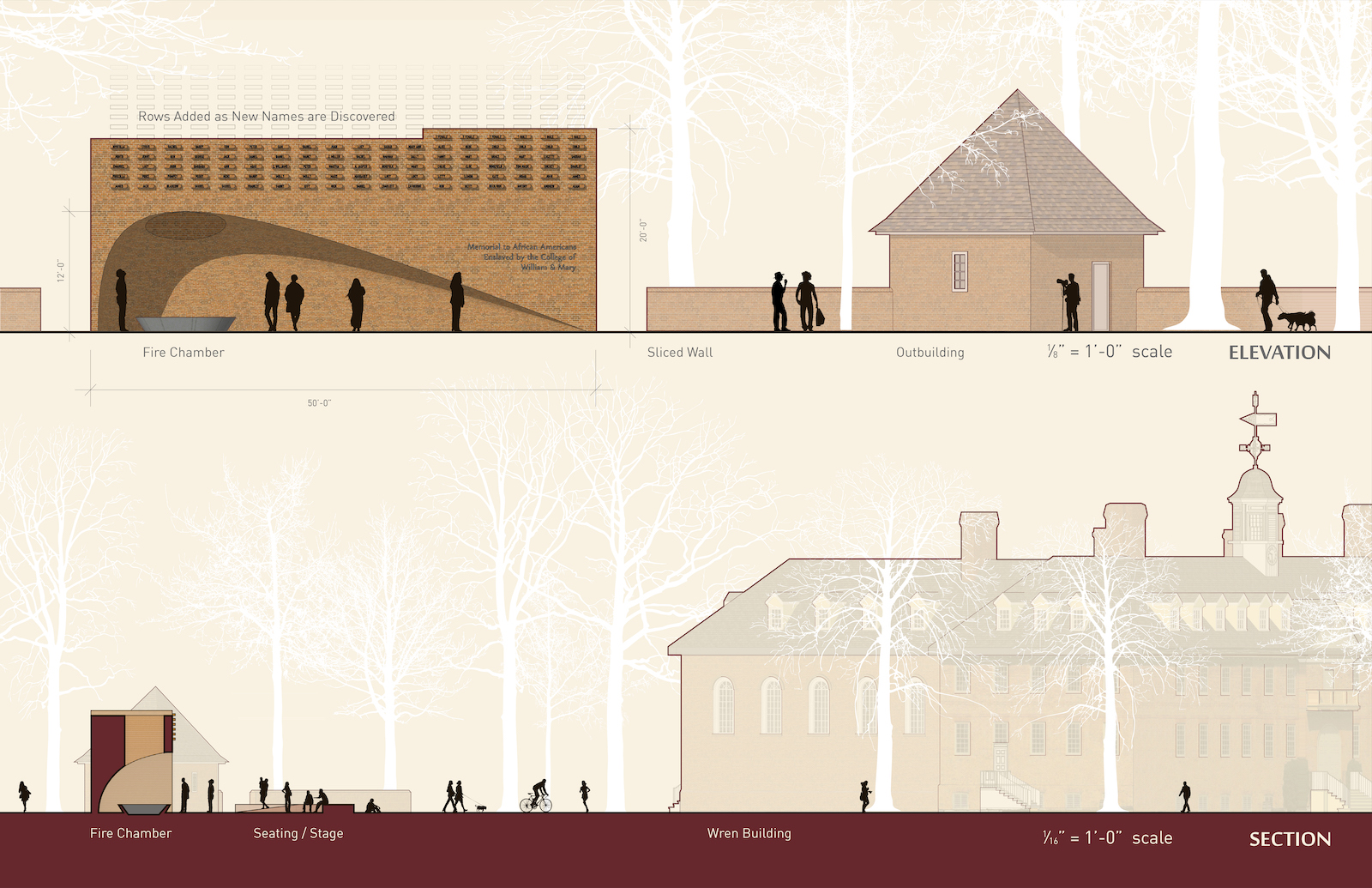 Mark L. Begly, 

Associate Vice President for Development and Campaign Director

  757-221-1370
  Luiza Newlin-Lukowicz, 

Senior Director, Corporate & Foundation Relations

  757-221-1036