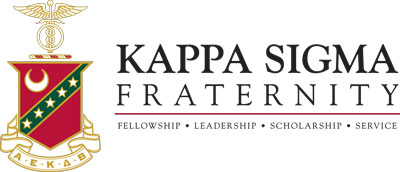 Kappa Sigma Fraternity - The Nu chapter of Kappa Sigma was established in 1890. The mission and goals of our Kappa Sigma chapter revolve around its brothers. Nu Chapter develops values of fellowship, leadership, scholarship and service. We hope to foster individual growth and development among brothers that will lead them to succeed in academics and throughout life. Finally, we hope to give back to improve William & Mary and the community of Williamsburg, both of which are significant parts of every student's college career.
* Any Impact Week project funds remaining after June 30, 2021 will be used for SUA programming and student philanthropy educational initiatives at W&M.
Their Project
Our project will support the Williamsburg House of Mercy (HoM), which provides year-long support to more than 3,500 families in need in Williamsburg and its surrounding areas. The HoM serves those who are hungry or homeless and alleviates copay burdens on participating members through donations and volunteers from the Williamsburg community. The HoM operates a food kitchen every weekday and delivers perishable food items on the first Friday of every month to the community. These support systems allow low-income families and individuals to focus their efforts towards finding jobs and achieving self-sufficiency, rather than focusing solely on their family's survival. Through these efforts, the House of Mercy helps individuals obtain long-term housing and employment that not only improves their own safety and happiness, but also allows these individuals to increase their contributions to society. The director described the HoM's need for additional volunteers and partnerships that can help provide additional funding and time to their efforts. Kappa Sigma Nu Chapter is committed to volunteering with the House of Mercy and continuing our clothing drive and fundraising. However, to best provide for the House of Mercy, we feel that we need to expand our fundraising efforts past the ability of just the Kappa Sigma Nu Chapter. Impact Week is one of the ways that we feel we can most effectively expand our fundraising because it allows us to bridge our philanthropy to the entire William & Mary community. Working in tandem with the HoM, we use the majority of our funds to purchase critical supplies and repairs for the House of Mercy. The director explained that the HoM could use food and kitchen equipment for a new food service they are starting. The House of Mercy is also always in need of more beds to provide temporary housing for the homeless community, which our funds will help provide.
We also plan to use some of our funds to continue to market a clothes drive on the William & Mary campus. The clothes drive will directly benefit low-income families in our community, while also engaging the student body and reminding them to think of those less fortunate. While only using minor funds for marketing, this effort is paramount to our proposal. The William & Mary campus is an untapped mine of giving and caring people who enjoy helping those in need. This year we hope to ensure that at risk individuals have the ability to feel confident and happy as they engage in the workplace or in school. No child should have to feel ashamed of themselves as they go to school because of their access to clothes. We at Kappa Sigma strive to increasingly empower these individuals through our clothing drive. This effort is a way for us to meet those residents who are not as fortunate as us. All people are not created equal. Some are born into lives that are far harder than others. The homeless and at risk in Williamsburg are kind and driven people. They struggle and fight to overcome a vast array of challenges to provide themselves, and often their families, with better opportunities and happiness. The House of Mercy provides a helping hand to these deserving individuals, and we at Kappa Sigma would like to aid this organization in their tremendous effort to improve our cherished community.